Moderator: Fishin' South Moderators
From older lil different color rooster...the popper is big!
Duck South Addict
Posts: 4108
Joined: Tue Dec 21, 2004 7:04 pm
Location: Ocean Springs via Natchez
Clean ties, Denduke. You have some big browns in mind for those streamers?
Never assume.
That is an interesting twist on grizzled hackle. Looks really good for wings on a dry.
No, i don't want to know you ---- teul
Daughter put'em in Xmas balls....
Hobbylobby got shadow boxes half off. Rigged one for my sister...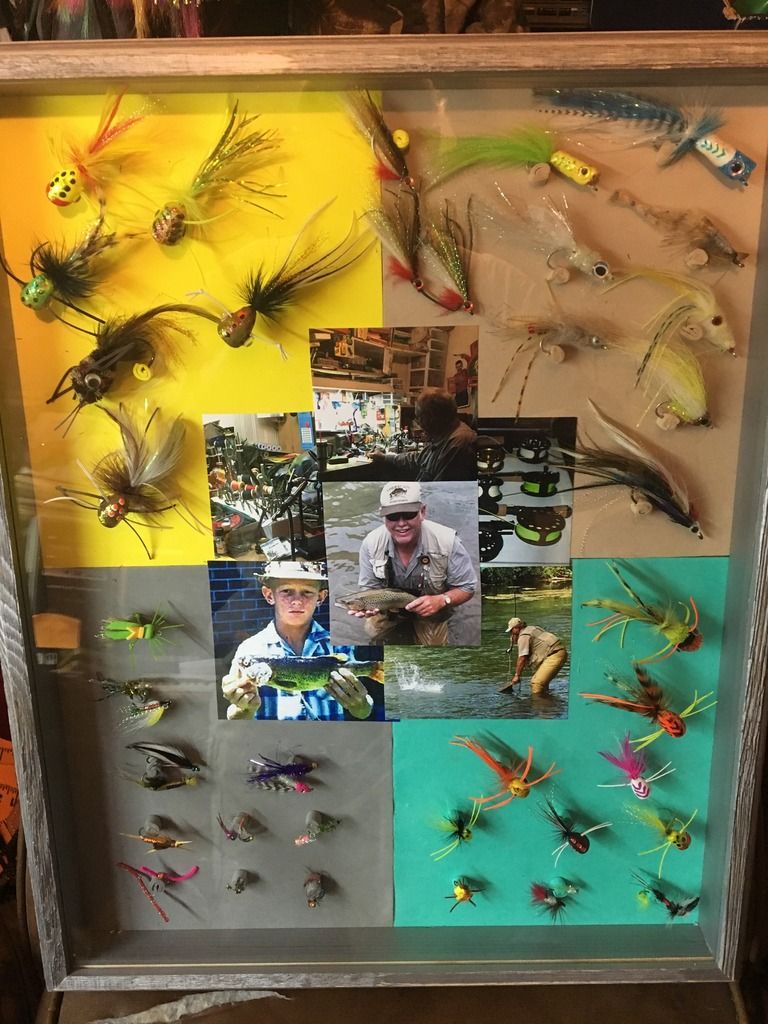 Bass, salty, bream, stream trout
Last edited by
Denduke
on Tue Dec 27, 2016 3:45 pm, edited 3 times in total.
Duck South Addict
Posts: 4399
Joined: Wed Jun 27, 2001 12:01 am
Location: Bartlett, TN
Hey Denduke, I'd love to see those last two photos if you can fix the links. Always appreciate the fly tying pics
I am interested in purchasing duck calls that were made by Mike McLemore. I am a family member and they have a sentimental value.
Veteran
Posts: 152
Joined: Fri Oct 14, 2016 6:41 am
Location: Money
Was expecting a spruce moth pattern from the title. Good looking flies, though.
Spruce moth....negative ghost rider...
---
Return to "Fishin' South Forum"
Who is online
Users browsing this forum: No registered users and 2 guests