I was wondering if anyone had any pointers when it comes to scouting for areas to hunt ducks on public land when there aren't any ducks yet? Are there any little pointers that could make or break a spot… If any one has any tips for me that would be wonderful.  Want to start looking for Teal!  Thanks!       –Down South Gratton–
try and do the scouting in feb when there is actually some ducks around. it's kinda tough this time of year. but if you are, when you find a hole, walk around the hole and look for hulls, water marks on trees to get an idea of what it'll look like in the winter. other than that it's kind of tough in the late summer early fall.     -Scotty Lee-  
You should ALWAYS be scouting while hunting. Pay attention to what the birds are doing, and between hunts get in your boat, ATV, truck, or walk. Whatever your mode of transportation, use it. Stay in the field as much as humanly possible and you will be successful.     -david dees-
Teal Habitat:
In South Mississippi – Small backwaters off river systems – moist soil/shallow areas – marshy areas (freshwater).
They hang around ares with lillie pads, arrowhead, and shallow moist soil areas. Not so much on open water, but after feeding in a wad they will congregate with honkers if you have any of those down there.
Scouting:
If you scout public land it is a courtesy to other hunters to wait until about 10:00 so you don't interfere with their hunting attempts. Sometimes teal don't come back to open water until 9:00.
Early season teal scouting on river systems is almost like trying to catch a flight of woodcock coming through your area in December (unless you happen to be in their Wintering grounds). I already know where to look for teal so I generally don't start scouting 'til 2 weeks before the season…….during early goose season. I can sit in one spot on open water and watch for birds, then when I break-down the goose spread, I go scout for teal. They can show-up anytime and leave anytime (like early doves) – as others have said, you just have to be out there to know what's going-on and hope the teal 'flight' coincides with the 14-16-day season we're given.    -Anatadie-
With regards to teal season, if they are here today, they may be gone tomorrow and vice versa! where you locate teal in September, start looking for gadwal and shovelers in October. if serious about hunting, do your scouting during the middle of the week. try and scout from a distance and avoid disturbing the birds.    -the tree-
Ride around the boat ramps til you can find a bunch of trucks like this. Then follow them to the hole!    -4dawgma-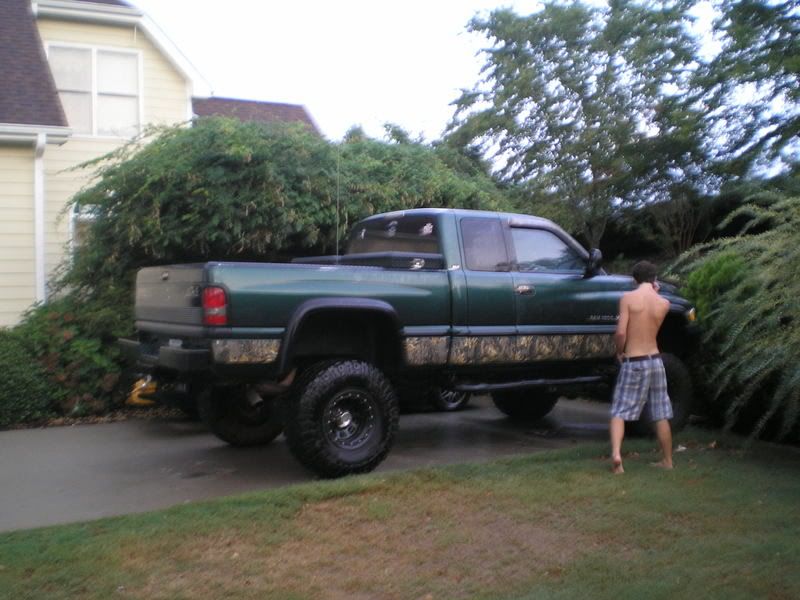 Join our Ducksouth group on Facebook
Listen to the Ducksouth On The X Podcast